Take a listen and see how the Mustang's Remove Rev feature works!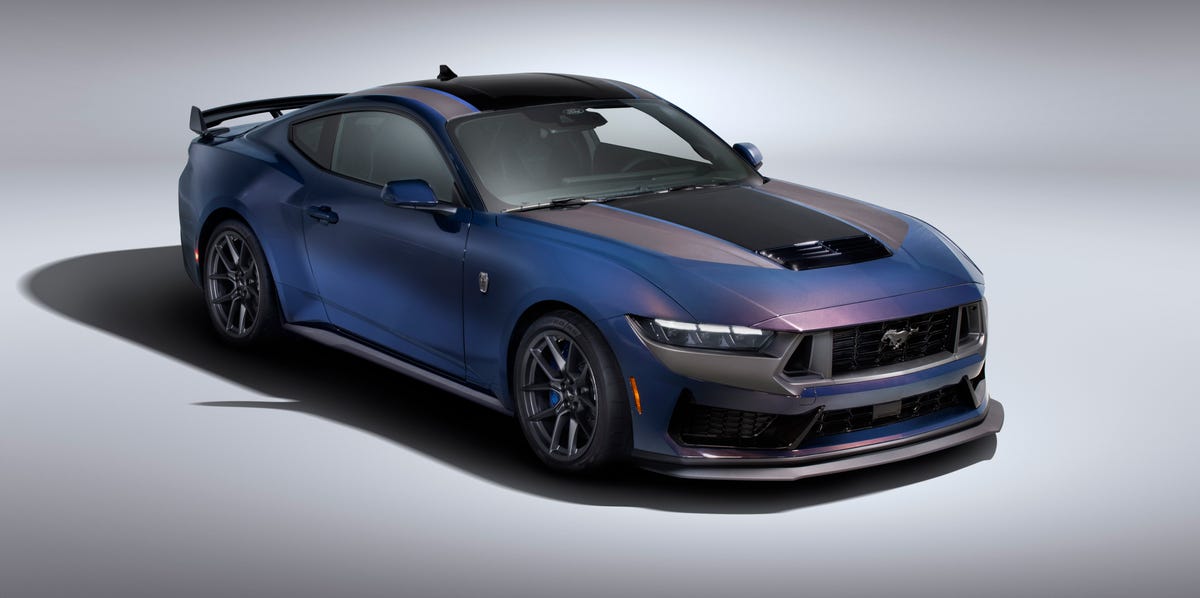 Remote Rev only works for automatic cars, and only revs to 5000 rpm.
www.roadandtrack.com
Ford released more details on the 2024 Mustang's Remote Rev feature on Wednesday, publishing an instructional video that gives us our first look at how it's activated, and how it sounds.
Using Remote Rev is simple, as it only requires a few presses of the key fob to work, with no direct interaction with the car required. First you have to start your Mustang, ideally through the remote start function on the key fob. Then to activate the system, press the lock and unlock buttons in quick succession. The car will rev to 2000 rpm to indicate Remote Rev is ready to use. It'll only activate if the car is at optimal operating temperature.
From there, you have to press the lock and unlock buttons again to get the Mustang to rev. It's preprogrammed to rev three times in quick succession from 3000 rpm, to 4000 rpm, to 5000 rpm. After that, the car goes into a standby mode, where the feature can be activated again and again, as many times as your heart desires.
That last 5000 rpm rev seems to be the limit for the Remote Rev feature, as there's no indication from Ford that the system can be customized or otherwise changed by the user. That means you'll have to get into the car yourself and mash the throttle manually if you want to hear redline.
Another downside: Remote Rev only works with 2024 Mustangs equipped with automatic transmissions. The feature is available on all automatic V-8-powered models, and EcoBoost models equipped with the optional active exhaust. Sorry purists.