Discussion Starter
·
#1
·
Yes you read that right, Ford is working on a twin turbo version of the Godzilla V8! If/when it comes out someone needs to swap it in a Mustang IMMEDIATELY!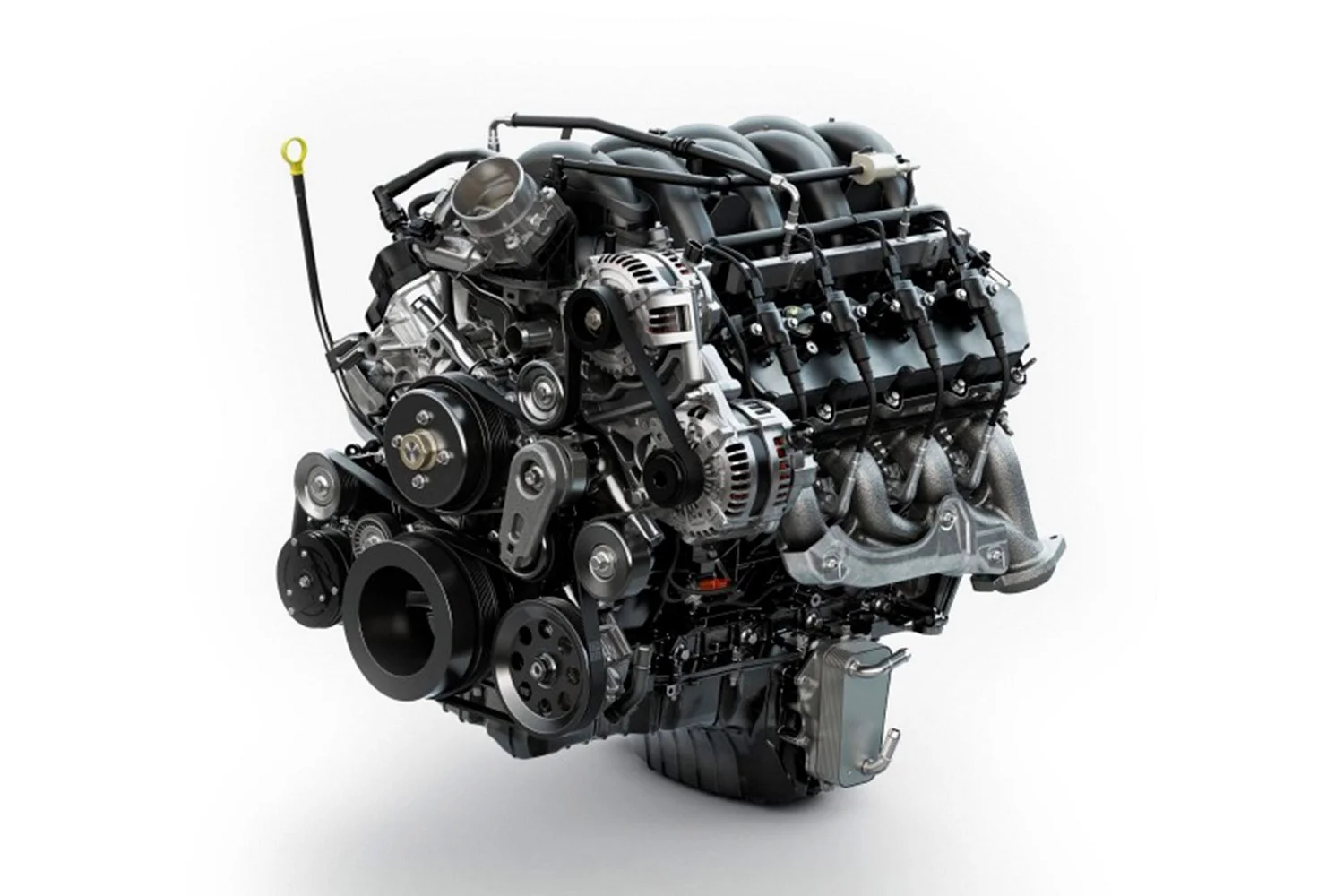 Ford is testing a twin turbo Godzilla V8 engine in the Ford Super Duty. The boosted V8 pushrod engine makes a lot more power and torque than normal.

fordauthority.com
Since its introduction, the Ford 7.3L Godzilla V8 has become a hit among Ford Super Duty buyers. And more recently, the traditional pushrod powerplant became available in crate motor form. We've also received a few hints as to the Godzilla's incredible power potential, which is quite impressive in both naturally aspirated and supercharged forms. And now, The Blue Oval has gone the extra mile and created a twin turbo version of the Godzilla V8,
Ford Authority
has learned from sources familiar with the automaker's research and development projects.
According to those sources, the twin turbo Ford Godzilla V8 is being tested in at least two Ford Super Duty models, where it's a verifiable "monster" – quite a fitting description given the engine's name.
As of this writing, it's unclear whether the twin-turbo version of the Ford Godzilla V8 will actually make it to production. However, work is ongoing to test the configuration out in the real world. Though photos of the prototypes are currently not available,
Ford Authority
can exclusively report that the Super Duty models fitted with the twin-turbo Godzilla engine feature heat shields on each corner of the front end, along with a modified hood treatment.
Currently, the naturally-aspirated Godzilla V8 is offered in the F-Series Super Duty, where it makes a very healthy 430 horsepower at 5,500 RPM and 475 pound-feet of torque at 4,000 RPM. Two lower-output tunes are available in the E-Series cutaway, F-600 as well as the F-650 and F-750 Heavy Trucks.
Blue Oval enthusiasts will undoubtedly drool over the possibilities and capabilities of a twin-turbocharged Godzilla V8. We've already seen a couple of naturally-aspirated versions of the motor swapped into older Ford Mustang project cars, with a few more destined for professional drag racing entities, and we can only imagine just how much more powerful the engine will be with a twin-turbo configuration.
In fact, many prefer the idea of an old-fashioned pushrod / Overhead Valve (OHV) engine as opposed to Dual-Overhead-Cam (DOHC) motors like Ford's 5.0L Coyote V8 thanks to their simplicity and copious amounts of low-end torque. And despite its large displacement, the Godzilla also has rather compact dimensions, particularly when compared to the Coyote, making it easier to swap into a variety of vehicles. Thus, the boosted Godzilla would prove to be an intriguing option for many, should it ever see the light of day.